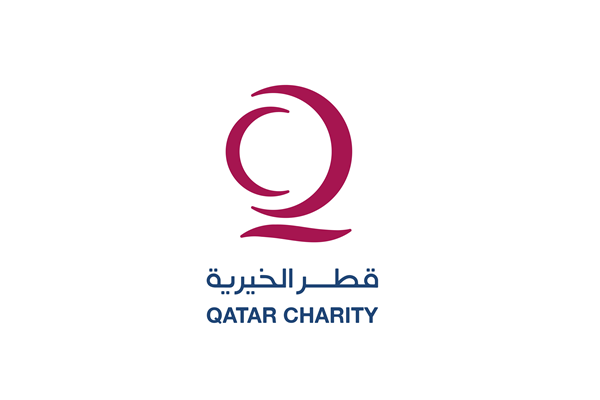 NATIONAL CALL FOR TENDER
30,776 Food baskets (30,776 Adet Gıda Kiti)
| | |
| --- | --- |
| DELIVERY POINTs (TESLİMAT NOKTASI) |                                             AZAZ -SARMADA / SYRIA |
| TAX (KDV) | EXCLUSIVE (HARİÇ) |
ÖNEMLİ NOT:
SAYIN FİRMA YETKİLİSİ,
MEVCUT KORONAVİRÜS TEHLİKESİNDEN DOLAYI KURUMUMUZ TOPLUMU VE DE ÇALIŞANLARINI KORUMAK AMACIYLA BİR DİZİ TEDBİRLER ALMIŞTIR. BU BAĞLAMDA GEÇİCİ OLARAK İHALE YÖNTEMİMİZİ DEĞİŞTİRMİŞ BULUNMAKTAYIZ. ÖNCELİKLE FİYAT TEKLİFİ HARİCİ DÖKÜMANLAR MAİL ORTAMINDA ALINACAK OLUP FİYAT TEKLİFLERİ SONRAKİ AŞAMADA TALEP EDİLECEKTİR. AYRICA NUMUNE TESLİM ALMAK YERİNE DETAYLI FOTOĞRAFLAR, ANALİZLER VE KALİTE SERTFİKALARI TALEP EDİLMEKTEDİR. SİZDEN RİCAMIZ BAŞVURU ŞARTLARINI ÇOK DETAYLI BİR ŞEKİLDE OKUYUP ONA GÖRE TEKLİFİNİZİ İLETMENİZDİR. ŞARTLARA UYGUN ŞEKİLDE İLETİLMEYEN TEKLİFLER YOK SAYILACAKTIR.
BİLGİNİZE.
Fiyat teklifi kuru: USD
Qatar Charity, kazanan tedarikçiye ödeme gününde USD veya eşdeğeri Euro cinsinden veya yerel para biriminde (merkez bankası oranları geçerlidir) ilgili tutarda ödeme yapma hakkını saklı tutar.
FİYAT TEKLİFLERİ SUNMAK İÇİN SON GÜN:
Nasıl Başvurulur?
Bir şirket temsilcisi ihale belgelerinin yazılı kopyalarını buradaki linkten almalı ve ihaleye katılma konusunda bizi bilgilendirmek için 

[email protected]

 adresine bir e-posta göndermelidir. E-postada aşağıdaki bilgiler yer almalıdır,

-Şirket adı, Temsilcinin adı, Telefon numarası
 İhaleye katılma konusunda bize e-posta göndermeniz çok önemlidir, gerektiğinde güncellemeleri sizinle paylaşabilmemizin tek yolu budur. Güncelleştirmeleri almayan şirketler güncel bilgilere sahip olmadıkları için elenebilirler.
Fiyat Teklifi Nasıl Gönderilir?
Yasal belgeler, teknik teklif ve banka mektubu 1 Nisan 2020 23:30 tarihine kadar 

[email protected]

 adresine e-posta ile gönderilmelidir.
Lütfen e-postanızda konu kısmına sadece satın alma numarasını (QC-TUR-GAZ-20-036) yazınız.
Fiyat teklifi daha sonra yalnızca teknik analizi geçen firmalardan talep edilecektir.
İhale belgelerini aldıktan sonra herhangi bir sorunuz için lütfen [email protected] ile iletişime geçin.
İhale/satın alım stratejimizin geliştirilmesi adına bu ilanı nerede  (vacanciesinturkey.com) gördüğünüzü  e-postanızda belirtmenizi rica ederiz.
IMPORTANT NOTE:
DEAR FIRM'S AUTHORIZED,
OUR ORGANIZATION HAS TAKEN SOME MEASURES TO PROTECT THE SOCIETY AND ITS EMPLOYEES DUE TO THE EXISTING CORONAVIRUS OUTBREAK. IN THIS REGARD, WE HAVE CHANGED OUR TENDER METHOD AS TEMPORARY. FIRSTLY NON-FINANCIAL DOCUMENTS WILL BE RECEIVED THROUGH E-MAIL, THEN FINANCIAL OFFERS WILL BE REQUESTED IN NEXT STAGE. DETAILED PHOTOGRAPHS, ANALYSIS AND QUALITY CERTIFICATES ARE REQUESTED INSTEAD OF RECEIVING SAMPLES. WE KINDLY REQUEST YOU TO READ TERMS AND CONDITIONS VERY CAREFULLY AND SUBMIT YOUR OFFER ACCORDINGLY. OFFERS THAT ARE NOT DELIVERED ACCORDING TO TERMS AND CONDITIONS WILL BE DISREGARDED.
FOR YOUR INFORMATION.
Quotation Price Currency: USD
Qatar Charity reserves the right to pay the winning supplier in USD or its equivalent in Euro or with the corresponding amount in the local currency (central bank rates are applicable) at the day of payment.
DEADLINE to SUBMIT PRICE OFFERS:
1 april 2020, 23.30
How to Apply?
A company representative should receive the soft copies of the tender documents from the following link and send an e-mail to 

[email protected]

 for informing us about attending to the tender. In e-mail below information must be included,
–Name of company, Name of the representative, Phone number
It is very important for you to send us e-mail regarding to attending tender, this is the only way that we can share with you the updates when it is necessary. Companies that didn't receive the updates might be subject to being eliminated.
How to Submit the Price Offer?
The legal documents, technical offer and letter of bank must be sent through e-mail to 

[email protected]

 until 1st April 2020, 23.30 mentioning the procurement number on the subject QC-TUR-GAZ-20-036.
Please note that financial offers will be requested later on if your technical offer will pass the technical analyzes.
For any question after receiving the tender documents please contact: 

[email protected]

y.org.tr
İhale/satın alım stratejimizin geliştirilmesi adına bu ilanı nerede  (vacanciesinturkey.com) gördüğünüzü  e-postanızda belirtmenizi rica ederiz.