Welcome to vacanciesinturkey.com (ViT)–  one of the most trusted platforms in Turkey for networking with employers who are offering jobs, while you're searching.
Vacancies in Turkey is the fastest-growing job portal in Turkey among the most talented individuals – is a one-stop solution provider for career opportunities.
We are the best NICHE job site in Turkey in terms of the language used. We are different from other job boards in Turkey as more than 90% of the job ads at our site are posted in the ENGLISH language.
This is where your job ads will be seen by the EXACT candidate you have been looking for. Experts have determined that niche job boards typically help employers fill more positions than generalist job boards, particularly ones that post jobs mostly in the Turkish language.
Generalist jobs boards posting jobs mostly in the Turkish language may bring a lof of candidates to employers, the number of actual hires isn't that large.
These job boards show job listings to hundreds of thousands of people who are looking for career opportunities. And this leads to many unqualified candidates applying for jobs.
As a candidate looking for a job in a specific industry, a niche job board in the English language could also be very beneficial. As a job seeker, you want access to as many targeted job opportunities as possible.
Our site is ALSO visited by foreigners (especially native or non-native English, Arabic and Russian speakers) who are looking for job opportunities in Turkey in addition to the highly-qualified individuals who are the citizens of Turkey.
———————————————————————————————
Jobs are posted in ANY language– mostly in the ENGLISH language.
You can also post your TENDER/PROCUREMENT notices if you would like to get high-quality responses for your tender/procurement notices.
In addition, You can also post your grant/fund notices and other  announcements.
OTHER SERVICES
We ALSO  provide other HR services and support. You are welcome to contact us at [email protected]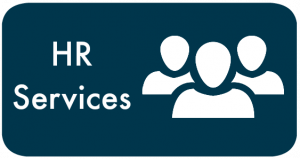 ———————————————————————————————
HAKKIMIZDA
Dünyanın ve Türkiye'nin en önde gelen firmalarının iş ilanları, en güncel sivil toplum (STK) sektörü iş ilanları, akademik iş ilanları, Birleşmiş Milletler (BM) iş ilanları, büyükelçilik & konsolosluk iş ilanları, Avrupa Birliği (AB) iş ilanları ile düşünce kuruluşları iş ilanları  Türkiye'nin en iyi NİŞ kariyer sitesi olan Vacancies in Turkey – ViT – (vacanciesinturkey.com)'da.
Sitemiz Türkiye'nin en iyi eğitim kurumlarından eğitim-öğrenim almış ve en az bir yabancı dili ileri seviyede bilen ve kullanan her bakımdan donanımlı bireyler tarafından ziyaret edilmektedir.  Sitemiz ayrıca Türkiye'de çalışmak isteyen farklı etnik ve kültürel arka plana sahip yabancılar (özellikle ana dili İNGİLİZCE ve ARAPÇA olanlar) tarafından da ziyaret edilmektedir. Türkiye'nin en donanımlı bireylerine ulaşmak artık DAHA KOLAY!
İş İlanları  İNGİLİZCE dili başta olmak üzere HER DİLDE yayınlanmaktadır.[