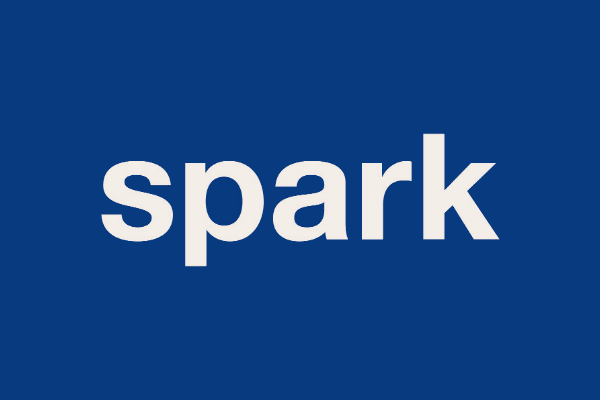 Economic Empowerment Programme Component
Contracting Authority              SPARK
Component Title                      Economic Empowerment Programme
Area of Implementation          Gaziantep, Urfa, Mersin, Kilis, Hatay and Kahramanmaraş
Objective of the Component     Providing additional support through coaching to the seed awarded business plans for their further implementation
Target                                        Details mentioned in the main activities
Duration                                    5-6 months (start ASAP)
Background
SPARK is responding to the higher education crisis for Syrian refugees and vulnerable youth residing in Turkey, Lebanon, Jordan and Iraq/KRG. A lack of opportunities can lead young adults into poverty, radicalisation or to take the dangerous journey to Europe.
Our Programme vision is unlocking a new generation of marginalized youth to become educated, professionally skilled and inspirational leaders of the future who can guide their families and communities toward cohesion and prosperity by building a cadre of educated and trained leaders who are civic-minded, intellectually able, and professionally skilled.
The programme, which targets Syrians under temporary protection (SuTP) and vulnerable youth in Turkey offers scholarship packages and vocational training. Moreover, the Programme also offers another component to be implemented by local partners in Turkey which is Economic Empowerment.
Criteria for Submitting a Bid

Eligible applicants operating in the public or the private sector on a profit-making or non-profit making basis are welcome to submit a bid.
Applicants must meet the following criteria:
Be legally registered and have actual operations in Turkey;
Be directly responsible for the preparation/ management/ implementation of the project, i.e. not act as an intermediary;
Be experienced in the field of incubation and able to show that they have the capacity needed to manage the activities on the scale of the project in question;
Be financially sound and financial continuity throughout the project;
Be able to offer required services in an online incubation programme.

Applicants must submit a bid on their own being the mere implementing body.
Description of the Component
The objective of this component is creating better jobs for young people in fragile states. In Turkey, SPARK works to increase the opportunities of SuTP (Syrians under Temporary Protection) and disadvantaged youth from host communities on the labour market and improve their employability by providing them with Entrepreneurship and Job Skills training, Internships/Job Placements as well as specialized technical certification programmes.  Selection of the institutes and training programmes is directly related to the labour market needs and capacity, as well as the needs of the target group.
Work Package title: Business Incubation
The purpose of the incubation is to help the selected start-ups succeed and to grow their business. The start-ups will receive support to accelerate, facilitate and secure their business through individualized mentoring and coaching, provision of workspace and equipment, technical support, additional workshops and/or trainings as well as networking opportunities. Depending on the experience of previous programming period, some of the expected services provided by incubators are:
Business Planning;
Accounting and financial management;
Regulatory Compliance;
Marketing Assistance;
Digitalization and Technology commercialization;
Quality Management & Assurance;
Intellectual property management;
Networking opportunities with the start-up ecosystem;
Access to finance (bank loans, loan funds and guarantee programs) and
Access to angel investors or venture capital.
The needs of the start-up are identified at the outset and regularly adjusted during the incubation. The length of incubation engagement (up to 10 days) may vary depending on needs, sectors, business models and niche.
TimeLine
The expected overall timeline is as follows:
Incubation Services
Activity
Location
Target
Months
1
2
3
4
5
6
Coaching for the selected start-ups through mentoring and consultation services
Mersin
Up to 3
Hatay
Up to 2
Gaziantep
Up to 15
Şanlıurfa
Up to 8
Kahramanmaraş
Up to 10
Kilis
Up to 5
We are looking for partners who:
Have a reasonable experience in the fields of refugees and economic empowerment in general, and entrepreneurship and incubation in specific.
Are well-connected with the start-up ecosystem;
Have added-value;
Deliver tangible and efficient results;
Are able to efficiently budget and contribute to the success of the activities;
Ensure visibility and branding for the activities.
Please note that due to the current situation of taking precautionary measures against the COVID-19, applicants should have the ability to offer required services through an online incubation programme.
M&E tools and evaluation forms will be designed by SPARK. 
A letter of interest (max. 5 A4 pages in English) must detail the following:
Outlining a brief description of the expertise/portfolio for the applying agency in the fields of internship/employment services and/or trainings and start-up support;
Detailing why the applicant agency is a good candidate for this partnership based on programme design as indicated in this call;
Proposed activities and methodologies;
Proposed dates / duration for implementing the program;
Detailing provinces in which the organization is able to operate;
Integrated reporting and communications plan, detailing timeframe for reporting and delivery of high-quality visual material covering all activities implemented;
Estimated efficient budget;
Annexes:
Budget breakdown in TL (i.e. covering activities, communications efforts and staff hours. The template will be provided by SPARK);
Activity time frame;
A portfolio of the applying agency in the field of incubation, mentoring and coaching;
A sample of nominated coaches and mentors' CVs (2 or 3 trainers)
Legal registration information in Turkey
Interested applicants may contact SPARK to receive the budget template. Please note that shortlisted candidates will be asked to submit due diligence documents for the selection process. The finalizing the selection might take from 6-8 weeks.
Application Closing Date: 7 April 2020
If you have any questions and/or to submit your letter of interest, please contact SPARK, via email: 

[email protected]

To help us track our procurement effort, please indicate in your email/proposal where (vacanciesinturkey.com) you saw this tender/procurement notice.