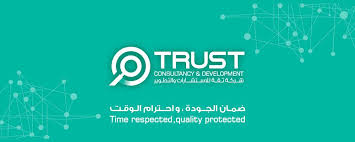 CAPACITY BUILDING SERVICES TECHNICAL PROPOSAL
Project Management Professional (PMP) Exam Preparation Course
Project title
Training title
Project Management Professional (PMP) Exam Preparation Course
Submitted by:
Legal name
TCD DANIŞMANLIK HİZMETLERİ VE GELİŞTİRME LİMİTED ŞİRKETİ
English name
Trust Consultancy and Development
Address
Kavaklık Mah. Mehmetçik Cad. No:48 Öz Bayram Apartmanı Şahinbey/GAZİANTEP
Registration number
48268
Vergi kimlik No
8330517629
TRAINING /SERVICE OVERVIEW 
Training Key Information
| | |
| --- | --- |
| Training Name | Project Management Professional (PMP) Exam Preparation Course |
| Training Language  | English |
| Times | 9:00 – 17:00 |
| Number of Participants | 15-20 |
| Location | Gaziantep, Turkey |
| Expected Delivery Date | Dec. 9-13, 2019 |
| Period  | 5 days |
About the Course
The intent of the course is the prepare trainees for the PMP exam successfully. Throughout the course, trainees will be given a more in-depth understanding of project lifecycles and tools for stronger management of projects. The general theme of the course revolves around management of project and aims to go over the various sectors relevant for project managers to have experience and knowledge of.
By the end of the training, participants will have gained a better understanding of project management frameworks, procedures and processes. Additionally, trainees will be equipped to better define project life cycles and the corresponding project management process groups according to the PMI's standard. Other crucial outputs of the training include:
Identify the 49 processes a project manager uses to manage most of the projects most of the time across many types of industries
Identify the social and professional responsibilities, a project manager should show commitment to.
Identify the tools and techniques described for each project management process to achieve the desirable outcomes
The overall material will enhance the overall knowledge of participants understanding of project management and better equip them for the PMP examination.
Training Objective
The overall objectives of the training are to build the foundations for better project management knowledge and techniques. Some overall objectives include:
Increase the chances of project success for projects they manage.
Successfully prepare to take the PMP® Exam
Intended Audience
For this training, some general experience in project managing is required. The intended audience for those who should attend include:
Executives and senior management staff
Project managers/ Project managers' associates
Department Heads
Individuals wishing to enhance their carrier level by obtaining PMP® certification
Core Content Areas
The core content areas and themes to be dealt with throughout the workshop include:
Project Management context, framework and processes
Scope Management
Cost Management
Schedule Management
Quality Management
Communication Management
Risk Management
HR management
Procurement Management
Stakeholder Management
Integration Management
Professional Responsibility
A Practical Example using MS Project Professional
Course Format
Face-to-face workshop with practical activities and handouts.
About the Trainer(s)
Bayhas Al Sawady
Bayhas Al Sawady is a passionate development and management professional currently based in Bahrain. Bayhas began his project management career in 2003, as a project manager for Saudi Airlines and the Royal Commission for Jubail and Yanbu, and has since been developing his managerial skills in various fields. Among his management experiences work, Bayhas has worked in a variety of countries throughout the Middle East and frequently travels to countries like the U.A.E., Oman, and Turkey which has helped to enrich his experiences and understanding of different cultures and business norms.
His professional qualifications include holding PfMP, PMP, RMP and ACP credentials from the Project Management Institute. These qualifications have allowed Bayhas to conduct training workshops on project management topics and training for preparing to take examinations for these certifications.
Application and Fees
Applicants can register for the course at this link.
The fees for this course are $800 USD including all materials and food during the workshop. This fee does not include accommodation, flight or transportation.
For more information about this workshop, please visit our website at: https://trustconsultancy.org/portfolio-item/project-management-professional-pmp-exam-preparation-course-english/