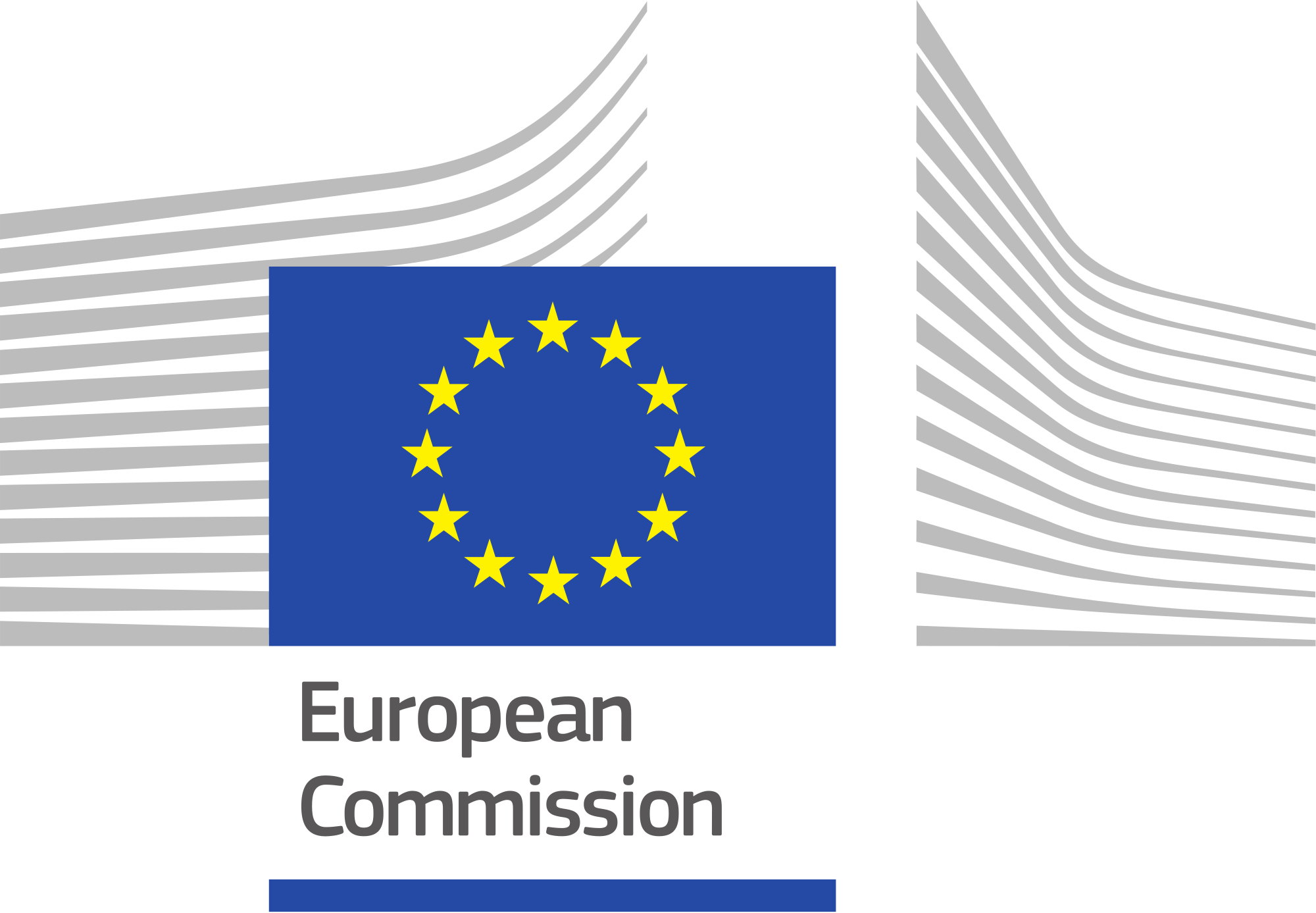 European Instrument for Democracy and Human Rights (EIDHR) Turkey Programme
Summary
Management Mode: Direct Delegations | Procurement Procedure: Activities | Application Process: International Restricted Tender
Opportunity Background
Background
The European Union (EU) is founded on the principles of liberty, democracy, respect for human rights and the rule of law. Human rights and democracy are important areas of EU cooperation, and activities in this sector are supported through a number of instruments.
The European Instrument for Democracy and Human Rights (EIDHR) is one of these instruments and was established by Regulation (EU) No.235/2014 adopted by the European Parliament and the Council in March 2014 for the period 2014-2020, establishing a financing instrument for democracy and human rights worldwide through support to civil society initiatives.
The EIDHR is designed to support civil society to become an effective force for political reform and defence of human rights. In doing this, it complements various other tools for implementing the Union policies relating to democracy and human rights. In the context of Turkey, EIDHR seeks to address evolving and dynamic needs in the field taking into account recent developments in the EU as well as to complement other Union Instruments namely Instrument for Pre-Accession (IPA). Furthermore, the EIDHR offers independence of action, which is a critical feature of cooperation with civil society organisations at national level, especially in the sensitive areas of democracy and human rights. It offers great flexibility and increased capacity to respond changing circumstances or to support innovation.
EIDHR in Turkey
Since 2002, EIDHR has provided support to more than 150 projects in Turkey addressing issues ranging from freedom of expression, to improved access to justice, fight against torture and impunity, women's rights, protection and respect of cultural diversity. This support has been instrumental in complementing Turkey's reform efforts through enabling better participation of organised citizens in the reform process.
Opportunity Structure
Objectives of the programme and priority issues
The global objective of this call for proposals is to support and empower civil society in protection and promotion of democracy, human rights and fundamental freedoms and thus contribute to the opening of civic, democratic and civil society space.
This call for proposals is aligned with the EU's priorities as identified in policies and regulations, notably the EU Action Plan on Human Rights and Democracy and the specific human rights guidelines adopted by the EU.
The specific objective of this call for proposals is "to strengthen civil society's involvement in the making, implementation and monitoring of human rights policies at local and national levels". In addition, proposals can address (a) any situation where violation of human rights is observed or where there is a need for promotion of human rights; and/or (b) supporting the resilience of civil society and civic actors to new and modern challenges, including but not limited to digital security and public health risks such as COVID-19.
The priorities of this call for proposals are:
children and women's rights, combating gender-based violence, rights of LGBTI persons;
non-discrimination, rights of persons belonging to minorities, freedom of religion or belief;
right to fair trial, fight against impunity, prevention of torture and ill-treatment, human rights in prison;
freedom of expression, assembly and association.
Overarching and working principles
This call for proposal will finance projects that respect the rights-based approach (RBA) methodology. Following the adoption in 2014 of the toolbox "A Rights-Based Approach, Encompassing All Human Rights, for EU Development Cooperation" and the respective Council Conclusions, the European Commission committed to move towards a Rights-Based Approach for development cooperation. The EIDHR Regulation stipulates that in its implementation, the EU shall apply a Rights-Based Approach (RBA) encompassing all human rights, whether civil, political, economic, social or cultural. The five RBA working principles: applying all rights; participation and access to decision-making process; non-discrimination and equal access; accountability and access to rule of law; transparency and access to information should be implemented as appropriate in relation to any proposed project, in each step of the project cycle from identification, formulation, implementation, monitoring to evaluation. Therefore, all proposals under this call for proposals shall be designed according to a RBA. Please note that this aspect will be assessed at both concept note and full application phases.
Gender equality is an integral part of the RBA, encompassing the promotion, protection and fulfilment of all human rights. Gender equality constitutes a fundamental human rights principle and a common value of the European Union (EU Treaties, EU Gender Action Plan 2016-2020). Each selected proposal will have to report against relevant "SMART" sex-disaggregated indicators mentioned in the mandatory EU Gender Action Plan 2016-2020 and be gender-sensitive or gender-responsive.
Financial allocation provided by the contracting authority
The overall indicative amount made available under this call for proposals is EUR 3,300,000. The contracting authority reserves the right not to award all available funds.
Size of grants
Any grant requested under this call for proposals must fall between the following minimum and maximum amounts:
minimum amount: EUR 300,000
maximum amount: EUR 600,000
Any grant requested under this call for proposals must fall between the following minimum and maximum percentages of total eligible costs of the action:
Minimum percentage: 80 % of the total eligible costs of the action.
Maximum percentage: 95 % of the total eligible costs of the action (see also Section 2.1.5).
Please note that in case of different maximum co-financing rate for local and non-local organisations, international organisations are not entitled to claim the maximum co-financing rate as they may never be considered as a local organisation even though they have local offices or headquarters established in the country.
The balance (i.e. the difference between the total cost of the action and the amount requested from the contracting authority) must be financed from sources other than the general budget of the Union or the European Development Fund.
The grant may cover the entire eligible costs of the action if this is deemed essential to carry it out. If that is the case, the lead applicant must justify full financing in Section 2.1 of Annex A.2. The validity of the justification provided will be examined during the evaluation procedure. The absence of any justification may lead to the rejection of the application.
Competitive Scope
Eligibility criteria
There are three sets of eligibility criteria, relating to:
(1) the actors:
The 'lead applicant', i.e. the entity submitting the application form (2.1.1),
if any, its co-applicant(s) (where it is not specified otherwise the lead applicant and its co-applicant(s) are hereinafter jointly referred as 'applicant(s)') (2.1.1),
and, if any, affiliated entity(ies) to the lead applicant and/or to a co-applicant(s). (2.1.2);
(2) the actions:
Duration
The initial planned duration of an action may not be lower than 24 months nor exceed 36 months.
Location
Actions must be implemented in Turkey, except for specific activities related to study tours, participation in events and attendance of CSO representatives to platforms, meetings and conferences, etc. as long as they clearly contribute to the achievement of the project's overall objectives. Activities related to exchange of knowledge and experience from European Union Member States, Candidate and Potential Candidate countries can be supported only if part of a broader action.
(3) the costs:
types of cost that may be taken into account in setting the amount of the grant (2.1.5).
Where and how to send concept notes
The concept note together with the declaration by the lead applicant (Annex A.1 section 2) must be submitted online via PROSPECT https://webgate.ec.europa.eu/europeaid/prospect following the instructions given in the PROSPECT user manual.
Upon submission of a concept note online, the lead applicant will receive an automatic confirmation of receipt in its PROSPECT profile.
Please note that incomplete concept notes may be rejected. Lead applicants are advised to verify that their concept note is complete by using the checklist for concept note (Annex A.1, Instructions).
Deadline for submission of concept notes
The deadline for the submission of concept notes is 16/03/2021 at 16:00 (Brussels date and time). In order to convert this deadline to local time you can use any online time converter tool that takes into account timezones and winter/summer time changes (example available here)[1] The lead applicant is strongly advised not to wait until the last day to submit its concept note, since heavy Internet traffic or a fault with the Internet connection (including electricity failure, etc.) could lead to difficulties in submission. The Contacting Authority cannot be held responsible for any delay due to such afore-mentioned difficulties.
Any concept note submitted after the deadline will be rejected.
Further information about concept notes
Questions may be sent by e-mail no later than 21 days before the deadline for the submission of concept notes to the address(es) below, indicating clearly the reference of the call for proposals:
E-mail address: [email protected]
The contracting authority has no obligation to provide clarifications to questions received after this date.
Replies will be given no later than 11 days before the deadline for submission of concept notes.
To ensure equal treatment of applicants, the contracting authority cannot give a prior opinion on the eligibility of lead applicants, co-applicants, affiliated entity(ies), an action or specific activities.
No individual replies will be given to questions. All questions and answers as well as other important notices to applicants during the course of the evaluation procedure will be published on the website of DG International Cooperation and Development: https://webgate.ec.europa.eu/europeaid/online-services/index.cfm?do=publi.welcome, as the need arises. It is therefore advisable to consult the abovementioned website regularly in order to be informed of the questions and answers published.
All questions related to registration in PADOR or the online submission via PROSPECT should be addressed to the IT helpdesk at [email protected] via the online support form in PROSPECT: Please note that the working languages of the IT support are: English French and Spanish. Therefore users are invited to send their questions in English, French or Spanish should they wish to benefit from an optimum response time.
Please note that the contracting authority may decide to cancel the call for proposals procedure at any stage according to the conditions set out in Section 6.5.9 of the PRAGThe above is a summary of the original procurement notice.Additional information and documents are available for download from the original procurement notice page.
Timeline
Grant announced on 29 Jan 2021
Deadline 16 Mar 2021
To apply to this call for proposals, organisations must register in PADOR and submit their application in PROSPECT.
Please indicate in your email where (vacanciesinturkey.com) you saw this grant notice
Contacts
More Resources